In July 2019 Gatwick published a Master Plan that set out its future growth proposals.
As shown below, the Master Plan proposed that Gatwick should grow:
from 45m passengers annually to 61m (33%) by making more intensive

use of its existing main runway
and then from 61m to over 70m passengers (a further 15%) annually by

bringing its existing emergency runway into routine use.
GROWTH AT GATWICK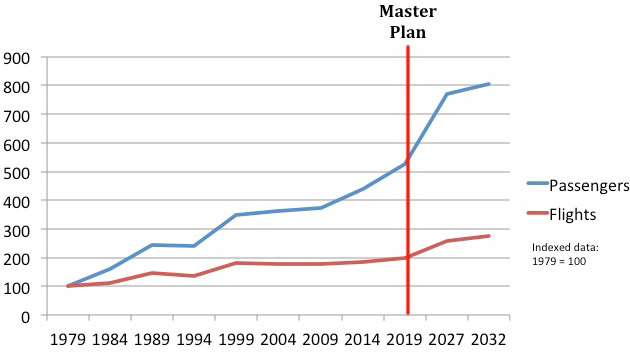 If these proposals were implemented the Gatwick of the future would be over 50% bigger than in 2019, almost the size of Heathrow.
Impacts
Expansion of Gatwick on the basis proposed in the Master Plan would have a wide range of adverse environmental, health, noise and other consequences including:
CO 2 emissions would increase by nearly 1m tons p.a., further accelerating climate change AEF paper on Gatwick emissions


Noise impacts would increase for local communities and those under

flight paths; and

local infrastructure would become significantly more congested.
No business case
Gatwick has announced that it does not expect passenger numbers at the airport to return to pre-COVID-19 levels for three to four years. Other commentators believe the impact of the pandemic on aviation demand will last much longer, or may be permanent.
In our view such a material and prolonged fall in demand for the airport's services means that there is no longer a credible business case for expansion.
We are also concerned that the DCO process for Gatwick's emergency runway would absorb substantial resources at local councils and other stakeholders at a time when those resources should be focused on supporting the communities and businesses so badly impacted by the current pandemic.
For both those reasons we wrote on 10 May 2020 READ HERE asking Gatwick to terminate the planning process for its emergency runway development project. Gatwick has declined to do so but we will continue to oppose its unnecessary and damaging proposals at every opportunity.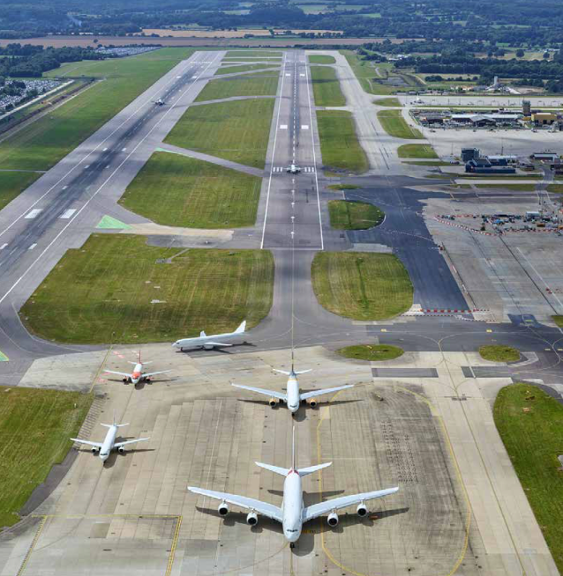 Gatwick's Master Plan 2019 and beyond... MORE
No scrutiny
Gatwick believes that the first - and largest - component of its growth, from making more intensive use of the existing main runway, does not require any form of scrutiny or planning consent.
In GACC's view it would be both wrong and against government policy for the UK's second largest airport to be able to grow by a third without proper scrutiny, consultation and consent. We have written to the Secretary of State READ HERE asking him to ensure that all the growth proposed by the airport is subject to thorough scrutiny, proper stakeholder consultation and the grant of formal planning consent and are continuing to engage with the Department for Transport on this.
We are pleased that local MPs and Crawley Borough Council, the local planning authority, also oppose Gatwick's growth proposals. In a statement dated 18 July 2019 local MPs said "Gatwick Airport's plans … would mean more noise, more carbon emissions, faster climate change, more health problems for local residents and greater congestion. We have written to the Secretary of State to indicate our opposition."
READ HERE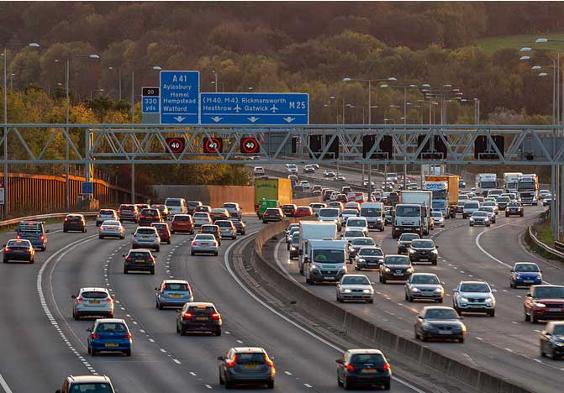 PROTECTING THE GATWICK AREA

GACC Campaign Office
2 Glovers Gate, Glovers Road, Charlwood, Surrey. RH6 0EP
Telephone: 01293 862821
© Copyright Gatwick Area Conservation Campaign