The Gatwick Area Conservation Campaign, has campaigned tirelessly over the years to improve the environment around Gatwick, reduce noise, congestion, pollution and oppose any new runway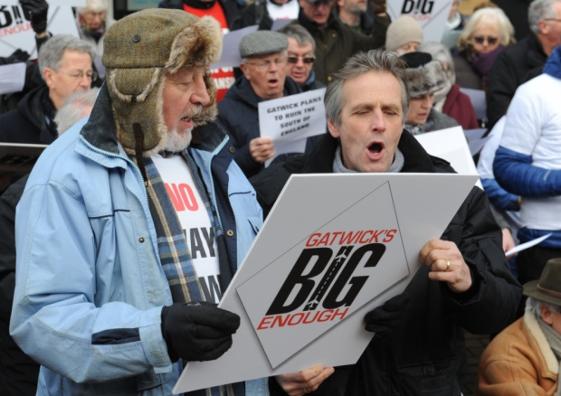 GACC has joined forces with other community and environmental groups around the airport to campaign together against Gatwick's expansion proposals, under the banner "Gatwick's Big Enough".
GBE has instructed legal and planning advisers and is engaging with all the key stakeholders regarding the airport's expansion plans. We'll update all GACC and GBE members on the campaign as matters progress. Alternatively you can contact GBE at info@gatwicksbigenough.org.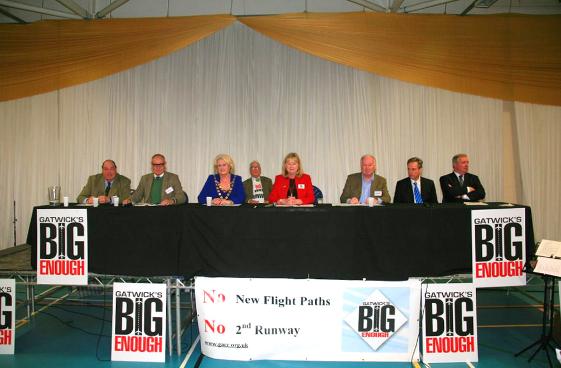 Build Back Better
2020 will go down as one of the most unprecedented periods in our history, with the fabric of local, national and international societies being uniquely challenged by the Covid-19 pandemic. However, as we continue our battle against this deadly virus and society and businesses try to re-build themselves, we must recognise that, as we move forward, we also have a unique opportunity to do things differently - to "build back better".
At GACC, we understand the desire for aviation and airports to re-establish themselves as quickly as possible in order to contribute to the UK's economic recovery. However, this effort cannot and must not be at any cost. We must also take this opportunity to implement sustainable growth measures to address the environmental and other negative impacts of aviation, such as seeking faster reductions in carbon emissions together with reductions in noise and air pollution. GACC strongly argue that a strictly balanced approach to economic and environmental measures must be adopted so that, as air traffic volumes recover over time, they are accompanied by proportionate, agreed and enforceable environmental proposals setting aviation on a fairer and wholly sustainable course.
GACC "Build Back Better" Recommendations
Airport to close at night to avoid the flights that have the greatest adverse impacts

Airlines to prioritise flying the quietest aircraft into and out of Gatwick

Airport should incentivise airlines to permanently retire their older, noisier and most polluting aircraft

Implementation of initiatives to achieve higher, quicker, departures and noise-minimising arrival procedures to the maximum extent possible

Government to regulate the industry's emissions and other adverse environmental and health impacts properly, by setting and enforcing robust standards and challenging targets.
As the principal environmental group seeking to protect areas adversely impacted by Gatwick's operations, GACC believes that only such a balanced approach will allow us to "Build, Back Better" to deliver the "green recovery" required to protect us and future generations.
PROTECTING THE GATWICK AREA

GACC Campaign Office
2 Glovers Gate, Glovers Road, Charlwood, Surrey. RH6 0EP
Telephone: 01293 862821
© Copyright Gatwick Area Conservation Campaign